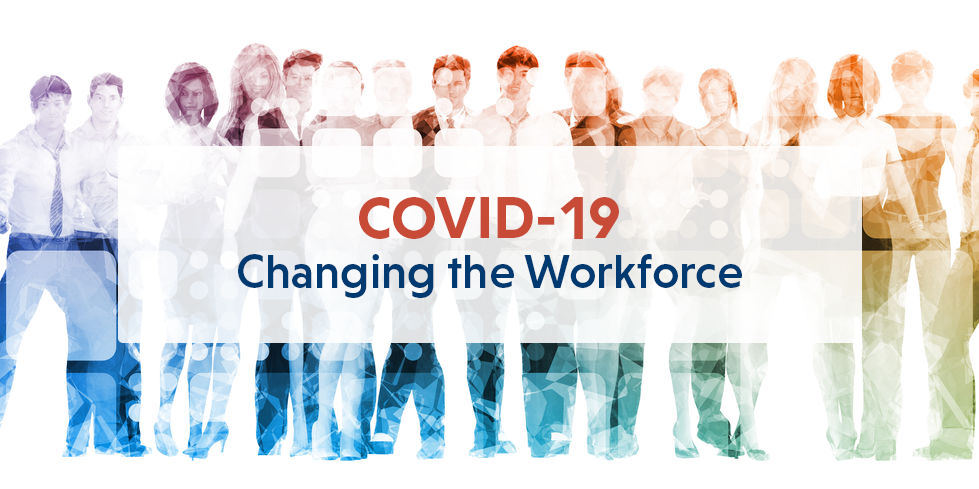 If there were two hashtags that redefined the way we do business in 2020, they would be #remoteworkforce and #COVIDResponse. Some companies met their demise as businesses that were not deemed essential and simply could not survive state-mandated shutdowns. Yet, other "non-essential" businesses reinvented themselves to become essential. "Essential" or not, COVID-19 has impacted every business.
THE REMOTE WORKFORCE
Despite our continuous personal connections to the online world, not every business is set up for a remote workforce. This was a huge hurdle for many organizations. IT companies, such as LMT, worked quickly to shift clients into this new business model.
There are three key factors every business should know when it comes to a remote workforce:
Cybersecurity

Cyber security

Cyber-security
No matter how you spell it, keeping your company's data secure is the greatest risk and highest priority when it comes to a remote workforce. From securing home Wi-Fi networks and maintaining software updates to securing passwords and creating cybersecurity awareness for personnel, protecting sensitive business data is an intricate and ongoing process, most especially when it comes to remote workers.
In addition to securing networks spanning across countless locations, a new venue had equal impact: the home office. Some individuals already had space carved out for their workspace, while others scrambled to find a quiet corner away from the sounds of family members and pets. (Ok, let's face it – it was nice to have our pets around us while we worked.)



Along the lines of shared space came shared computers. Scheduling multiple users during the day on one computer can be difficult to say the least. Cybersecurity awareness went far beyond the walls of organizations and needed to reach entire families in order to keep company networks secure.
It's now October and most states have reopened, but… could this be the new normal for some businesses?
BEYOND COVID-19 AND 2020
Companies have discovered that a remote workforce not only works for them but can save them a lot of money in physical office space.


Companies that have shifted to long-term remote workforces into 2021 and beyond.
Although most employees polled said they were more productive working from home, more than a quarter said they struggled with a work-life balance during the pandemic. Many businesses agree that even if productivity at the beginning of the pandemic increased with a remote workforce, they noticed the struggle their employees had maintaining that work-life balance when both employment and home occupy the same space.
WHAT DID WE LEARN?
Prepare for the Unexpected
A tiny virus taught us all in a big way that we need to be more prepared. Technology affords us the ability to change the location of an entire company within days, or even hours. Many companies have realized:
Cybersecurity is More Important than Ever
There's nothing like a pandemic to bring out the worst in cyber-criminals. It has taught us that no one should become complacent in their cybersecurity efforts. It is everyone's responsibility to be vigilant and watch for malicious attacks on both work and home computer systems.
You Can "Teach an Old Dog New Tricks"
We've witnessed businesses and industries change the way they function this year. In addition, we've all discovered that we have a great capacity to change and learn new things. These particular three industries have experienced dramatic changes:
Education: Teachers at all levels of education have learned to work remotely in at least some capacity. College professors experienced the greatest impact as many were left to learn new streaming technologies in a short period of time in order to continue educating students remotely.
Health: Telemedicine surged to an all-time high during the pandemic. Healthcare providers quickly learned how to navigate their services through digital means without sacrificing quality care.
Legal: Perhaps the greatest shift in the way business is conducted is still in the making. The legal industry is known for its repudiation of technology with hundreds of years of tradition forming the legal culture. Perhaps COVID-19 has opened doors for law professionals to experience and reap the benefits of a remote workforce.
As technology continues to improve and cyber-threats continue to grow, LMT remains dedicated to finding business solutions that work for your company. We understand you have a business to run, which is why it's our job to provide you with the technology you need to grow, manage, and protect your business. Even during a global pandemic and a state-wide shut down, we're here to simplify the complexities of IT so you can do what you do best – run your business.