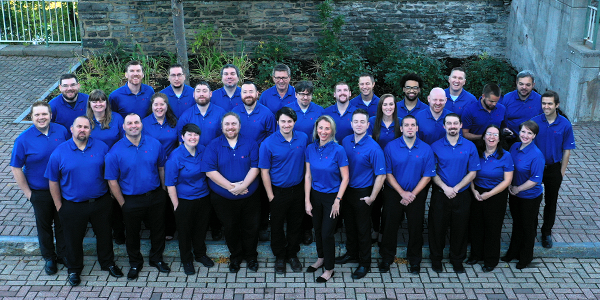 CYBERSECURITY AND YOUR BUSINESS
We are so excited to welcome you to the first issue of our new quarterly newsletter! After years of dreaming, months of careful planning, and researching top trends in IT, we've put together an informative (and entertaining) newsletter to keep your business cyber savvy.
Your privacy is important to us. We searched our databases to choose the best individual(s) to receive our newsletter. If we got it wrong, we apologize! While we've made it easy for you to unsubscribe in our footer - we hope you will continue to subscribe or refer the right person at your company to sign up!
Each quarter we'll be highlighting a different area of IT we feel you should know about. The best part is we've designed our newsletter for skimmers, those who like to dip their toes in the pool of knowledge, and those who love to dive in. Of course, we'd be remiss if we didn't include how LMT can simplify the complexities of IT for you company. Why? So you can focus on what you do best - serving your customers and growing your business.
---

FALL 2019
Businesses like yours continue to grow in their concern about cybersecurity. As threats continue to grow, companies are increasing cybersecurity budgets, legislation and compliance are becoming the norm, and security awareness will remain a top priority as we move into 2020. It's our business to keep your systems secure, your employees educated, and your data safe.
---
The SHORT of IT

---
A Happy MEDIUM

Social Engineering is the art of tricking an individual into sharing confidential information. These tactics come in various forms, including but not limited to:
Baiting
Tempting someone to download a file online or leaving a device like a USB drive with an intriguing label such as "Q1 Layoff Plan" in a public place. Once the file is downloaded or the the USB drive inserted, malware is installed.
Phishing
Using emails, telephone or text message that appear to be from popular or known entities in the attempt to acquire confidential information.
Pretexting
An individual lies about their identity to increase the chances a victim will give sensitive information. The liar usually already has some knowledge of the victim such as birth, social security number, etc. that is used to get more information.
Spear Phishing
A small, focused attack via email on a particular person or organization that appears to be from a trusted source in order to steal information.
To learn more, click on the social engineering graphic or go to our trusted partner KnowBe4 for more information on social engineering tactics.
---

The LONG of IT
Are You Ready for the New York SHIELD Act?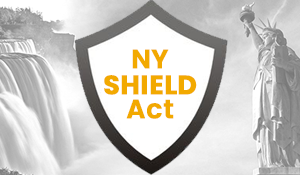 New York State is cracking down on cybersecurity weaknesses by enacting a new law to protect the private data of New York residents. The first phase is just around the corner - October 23, 2019. James Keeler, LMT's CISSP Cybersecurity Manager, has written a column for our blog outlining the NY SHIELD Act. Take a look at upcoming deadlines and what your business needs to do to prepare.


---

Noteworthy
HELP US HELP YOU!
Did you know there are many decisions and actions a company makes that LMT can help you implement more smoothly? With some advanced notice, LMT can assist your transitions/work on the following IT-related issues:
| | |
| --- | --- |
| • Acquiring a new business: infrastructure, hardware & software evaluations | • Toshiba/Xerox replacement/delivery/vendor visits |
| • Preparing for an office move | • Email provider changes |
| • Hiring new employees | • Website hosting moves/DNS changes |
| • Terminating employees | • E-Commerce integration |
| • Major events (trade shows, conferences, large meetings) | • New ERP/CRM purchases, cut-overs, and/or deployments |
| • ISP changes/cut-overs | • Self-purchased PC/Laptop setups |
| • Phone vendor changes | • Personal PC/Laptop business use |
| • Security system work | • Self-purchased hardware (webcams, Chromecasts, etc.) |
If any of these actions are in your future, give us a call! Your Account Executive would love to discuss how we can help.
Let us take the complexities out of IT for your company,
so you can focus on what you do best: serving your customers
and growing your business.
---

LMT News
CHRIS HALL

Chris got his start in the Telecommunications industry. After a number of years working in Cyber Liability Insurance and Technical Staffing, Chris planted his roots in IT Managed Services, bringing a wealth of knowledge to LMT as our newest Account Executive.

Originally from Syracuse, NY, Chris, his wife, his 16 year-old son and newborn daughter now call Rochester home. His love of family, discipline with martial arts, and the desire to help others is what inspires Chris to bring his best to work everyday.

DAVID LEIDLEIN

David is no stranger to the IT field. David started building PC's and troubleshooting when he was a child. With his early start in IT and excellent communication skills, we're thrilled to have David on the LMT Account Management team.

David is originally from Port Huron,but has called Rochester his home three times in a different states! Rochester, NY is now home to David, his wife, a son and daughter. In his free time, you will find David out on the golf course, studying, or spending time with his family.



JOE LAPORTA

Joe is the newest addition to our Network Operations Center (NOC) Team. Joe grew up in Corfu, NY, completed his Bachelor's Degree in Computing Information Sciences at Buffalo State, and later achieved a Master's in Leadership from Daemen College.

Joe is a year-round athlete, participating in rec leagues for football and volleyball, while also trying to get out onto the golf course once a week during good weather.
Celebrating 20 Years at LMT!

Congratulations to MIKE CERRILLO on his 20th anniversary at LMT! Mike started back in 1999 and has supported IT from Y2K and the launch of Windows XP to the evolution of processors, networks, and servers.

Mike continues to grow in his knowledge and expertise and we're thrilled Mike has been a part of our LMT team for the past two decades.

Thank you Mike for your contributions and years of dedication!
CISSP Certification Achievement

JAMES KEELER, Cybersecurity Manager, LMT Technology Solutions, has earned the Certified Information Security Systems Professional (CISSP) Certification granted by (ISC)2. James joins an elite group of information security professionals who have demonstrated a dedication to higher standards of practice in cybersecurity.

LMT is proud to have this caliber of talent and knowledge on our team! Congratulations James!
---

One More Note
Sunday, November 3, 2019

Don't forget to turn your clocks BACK one hour before you go to bed on Saturday. Standard time begins Sunday, November 3, 2019. Celebrate getting that extra hour of sleep back! For tips on how to transition back to standard time, read more here.
---